North East Digital Village
The Health Fair
Women's Health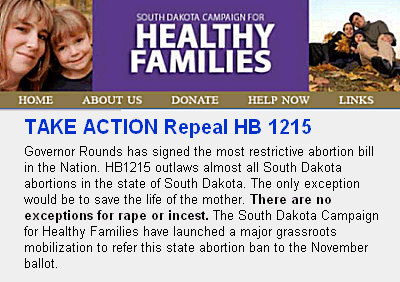 Women's General Health
Recognize & Treat Eating Disorders
Menstruation & Menopause
Menstruation has gone from the "friend" you don't talk about to bright and cheery ads on TV about menstruation products. Once thought to mean that a women was "sick" or "unhealthy" or "unclean", today's "outloud" TV ads encourage young women not to let "having their period" get in the way of work, play or everyday life. Television advertising - while mainly looking to sell products - also helped to open discussion about menstruation as a normal and natural part of everyday life. Way to go!
First Moon: Passage to Womanhood Ceremony: Kit to help you celebrate your very first period. cite: celebrategirls.com
menstruation.com.au: Menstruation: connecting heart, mind, body and spirit. About women, the moon and their menstrual cycles. cite: menstruation.com.au
American Menopause Foundation: Not-for-profit health organization providing support and assistance on all issues concerning menopause. The latest information on scientific research. cite: americanmenopause.org
Red Web: Educating women and girls about the positive aspects of menarche, menstruation and menopause. cite: americanmenopause.org
Museum of Menstruation: Discover the rich history of menstruation, menstrual pad alternatives, and selected topics of women's health. cite: mum.org
Red Moon Rising Women's spirituality and/or religious concepts related with menstruation. cite: redmoonrising.homestead.com
YourMenstrual Cycle and Periods: Menstruation information about what happens during your monthly menstrual cycle. Find out what having your period means, learn about normal and abnormal menstruation, cramps, and sanitary protection products. cite: womenshealth.about.com
Tampons and Asbestos, Dioxin, & Toxic Shock Syndrome: FDA regulates the safety and effectiveness of medical devices, including tampons. Recently it has come to the agency's attention that allegations about tampons are being spread over the Internet. It is alleged that tampons are contaminated by asbestos and dioxin during manufacture, and that rayon fibers cause toxic shock syndrome (TSS). The available scientific evidence does not support these rumors . . . cite: fda.gov
Tampon Safety: TSS Now Rare, but Women Still Should Take Care: Any fear still surrounding tampon use likely dates from a time when TSS was first identified. About half of all cases occur in women using tampons, although the exact link between TSS and tampons remains unclear. . . Studies showed that women who used Proctor & Gamble's Rely tampons were at substantially greater risk for TSS than other tampon users. This brand consisted of polyester foam and a special type of highly absorbent cellulose, a combination no longer used in tampons. cite: fda.gov
On the Teen Scene: TSS: Reducing the Risk: by Dixie Farley. Women taking the necessary measures to prevent menstrually-related toxic shock syndrome (TSS) can be credited with much of the reduction in the number of cases in recent years. In 1997, there were only five confirmed menstrually-related TSS cases and no deaths. cite: fda.gov/bbs/
Guidance for Industry and FDA Staff - Menstrual Tampons and Pads: FDA has developed this guidance document to assist industry in preparing premarket notification submissions (510(k)) for menstrual tampons and pads that are subject to 510(k) requirements. This guidance covers the key recommendations for the content of 510(k) submissions for these devices. cite: fda.gov/cdrh/
La Manga Health Centre: Aassists women who have used Hormone Replacement Therapy cite: lamangahealthcentre.com
Reproductive Choices & Health
Women & HIV/AIDS

Breast Care, Education & Prevention
Breast Cancer Treatment &amp Care
After Breast Cancer Surgery . . .